Coming Out Green is an afternoon popup exhibit and participatory studio session featuring dynamic activations and curated media that invites attendees to trace the histories of and chart new futures rooted in LGBTQ+ activism to decriminalize, destigmatize and enact reparations in cannabis.
Through a thought-provoking photo documentary series co-created with key activists and innovators, our first-of-its-kind popup exhibit brings to life queer and trans organizing and labor tied to cannabis across four decades, paying particular homage to Black, Indigenous and people of color often left out of LGBTQ+ and cannabis histories. These photos from innovators and leaders' personal journeys will take participants from the cannabis clubs that ensured survival in the early 1980's and 1990's HIV/AIDS crisis, to the fight against the racist violence of the drug war, to ongoing organizing for equity, justice and reparations via the cannabis economy.
The exhibit's interactive studio space will engage participants in history-making via the "Canna Conversations Couch" — a social media activation & on-site oral histories project allowing guests to record their stories and photos linking cannabis and LGBTQ+ movements. In the spirit of the healing and joy that has defined LGBTQ+ cannabis cultures, there will be consumption-friendly space set aside with food and mocktails, alongside performances and storytelling.
Long-time advocates, newcomers, and all those curious about canna-activism are welcome.
Event Check-in Entrance on N. Poinsettia Place & Sunset. Numerous paid parking locations in the area, such as 7123 W Sunset Blvd, Los Angeles, CA 90046. Rideshare or public transport (Metro Bus 2, 217, etc) strongly encouraged.
Attendees must be 21+ to enter.
Participant Bios
---
Felicia Carbajal (they/them) is a queer Latinx, values-based community organizer, social entrepreneur, abolitionist and manifestor who founded the Social Impact Center. With more than two decades of movement building experience within intersectional communities, Felicia has led in medical and nascent social equity movements in cannabis and LGBTQ+ liberation in California. As a formerly incarcerated person they know first hand the failings of the injustice system and actively work to dismantle all systems of oppression. Felicia's honors include Cannabis Legacy Woman of the Year @ the California State Fair 2023, Social Justice Partners LA 2023 Fellow and Advocate 40 under 40.
---
Daniel Rodriguez (he/they) is an authentically proud and compassionate organizer. He is the Community Engagement Manager at the Social Impact Center who helps tailor the organization's inclusive programming through a restorative justice lens. Daniel builds sustainable networks in San Fernando Valley by empowering BIPOC communities to be more visible and build relationships with the community as a co-leader of the SFV #Out4MentalHealth Task force and a dedicated member of the SFV CAP Alliance.
---
Madison Hernandez (she/they) is a cannabis justice activist, artist and researcher. They are currently a surveyor and outreach specialist at the Cannabis Worker Collab, housed at the UCLA Labor Center. Prior to joining, they worked for numerous years at a femme/queer centered dispensary that served patients across Los Angeles, where Madison was a UFCW Local 770 union shop steward. As an artist, Madison's focus on cannabis justice is focused on both critiquing and engaging with current marketing of cannabis and towards reclaiming the BIPOC and queer lineages of the plant and the experiences of patients.
---
Traz Co (he/she/they) is a proud, queer, Filipino immigrant whose purpose is to serve and celebrate the community in every way. Through education, training, and effective organizing, Traz has directed their energy in meaningful service for others because they, like many others, yearn for the opportunities and equity that we all strive for. Traz is currently the Volunteer Coordinator for the Social Impact Center and helped launch operations for one of South Central's first community-based cannabis microbusiness. They have worked in the cannabis industry across various positions for more than 7 years and are a cannabis patient.
---
Alex Tron, JD (he/they) is an attorney with The Social Impact Center and is the 2022 USC Irmas Fellow. Sitting at the intersection of cannabis and the law, they have spent their career unwinding the harms of the War on Drugs through expungement and reentry. They've struggled with addiction and homelessness, and as someone who views cannabis as not only a social justice issue but also as a potent medicine, Alex is proud to also cultivate their own cannabis and teach community lessons about the topic.
---
Rob Chlala, PhD (he/him) is Assistant Professor of Urban Sociology at California State University, Long Beach & Visiting Researcher at UCLA Labor Center. His work seeks to support the ways queer and trans communities create value amidst state violence and market dispossession. He co-founded the Cannabis Worker Collab, a research and media project co-led by California cannabis workers. Rob has developed numerous creative projects to share learnings, including a 3-part cannabis docuseries for We are Mitu and writing for LA TACO. He came to engaged research based on abolitionist work and time in the underground and service economy.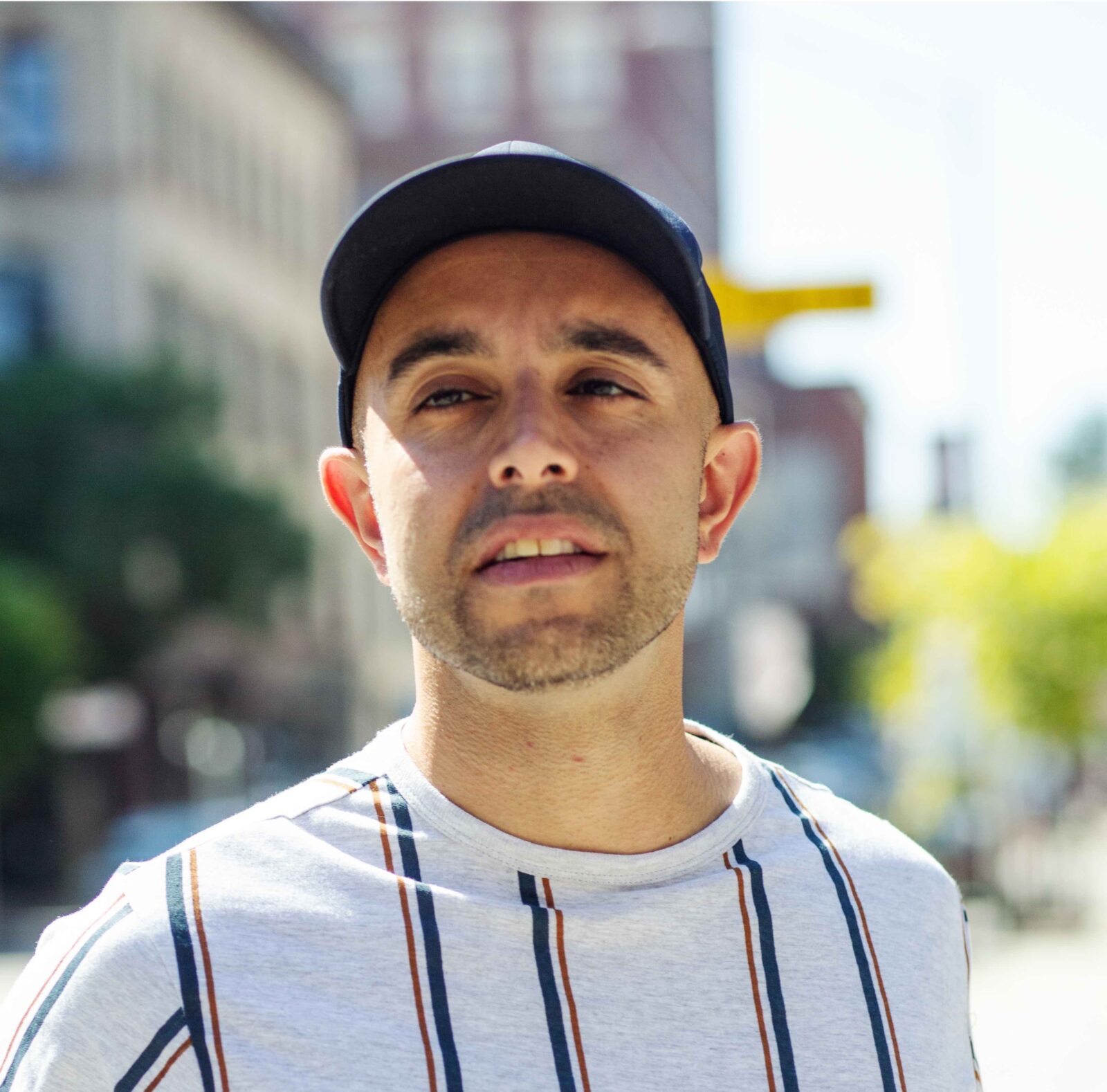 ---
This exhibit is organized by The Social Impact Center as part of the 2023 Circa: Queer Histories Festival, presented by One Institute.

beTRUE is a creative space that allows anyone that walks through our doors to be true to who they are! It is a space that provides opportunities to create content, connect with like-minded people and feel inspired to be your authentic self no matter who you love or where you come from.

The Social Impact Center empowers the next generation of leaders in criminalized BIPOC and LGBTQ+ communities through storytelling, education, culture & intergenerational healing. SIC helps thousands of systems-impacted people get a fresh start via legal empowerment, mental health, and mutual aid, while building intersectional creative & organizing spaces to sustain change.