Celebrate the launch of the first queer-centric university! Queer University (QU) is a groundbreaking online institution that foregrounds queer perspectives and identities in its teaching, structure, and ideology. QU fosters an innovative, safe, and affirming digital learning environment for and with the LGBTQ+ community.
Saturday, October 28, 2023 will be the official launch of Queer University. This historic event marks a new chapter in the pursuit of education, as Queer University becomes the first-ever queer-centric expansive digital learning environment in the world. To best experience the QU interactive online institution during the launch, please bring a laptop if possible.
Celebrate the QU launch at Circa 2023 with:
Interactive games – Participate in thought-provoking workshops that explore historical queer spaces in Los Angeles and beyond.
Queer Ephemera – Be inspired by an array of queer expressions from LGBTQ+ archives that showcase historical ephemera celebrating queer experiences.
QU Alma Mater Music Competition – Get ready to be captivated by the talent of LGBTQ + artists as they showcase their musical talent and vie for the Queer University Alma Mater title. If you would like to be considered for the competition, please complete the application here.
Keynote Speakers – Learn from community leaders as influential LGBTQ+ activists, scholars, and artists share their inspiring stories and insights into the contemporary queer landscape.
Community Joy – Dance and celebrate with us as we launch with community connection and intention. Whether you identify as LGBTQ+ or an ally, Queer University encourages everyone to participate and learn.
In addition to the in-person launch event, there are two virtual classes associated with the launch on October 6 and October 27. The classes will be taught by Queer University founders Sara Angevine and Elena Rosa.
Participant Bios
---
Sara Angevine (she/her) is an Associate Professor of Political Science at Whittier College in Whittier, California. Her research and teaching interests focus on political institutions, democratic representation, and identity politics. She earned her PhD in Political Science at Rutgers University and Master's in Women's and Gender Studies at the University of the Western Cape, Bellville, South Africa. Prior to Whittier College, Angevine taught political science and gender and sexuality courses at Brooklyn College, CUNY; Barnard College, Columbia University; and Rutgers University. Angevine has published in Political Research Quarterly, Politics and Gender, and the SAIS Review of International Affairs.
---
Elena Rosa is a Los Angeles-based playwright, visual artist, performer, and creative technologist. She received her BFA from Drama Centre London and her MFA from Otis College of Art and Design. She created L-bAR, the first interactive, virtual, lesbian and queer women's storyworld. Elena garnered the prestigious Lorser Feitelson and Helen Lundeberg artist award. She is a 2023 recipient of the Edie Winsdor fellowship in coding. Her art work has appeared in gallery's including the Los Angeles Municipal Art gallery, and Red Cat in Los Angeles. Her solo theater show How To Be An Ending was performed at the Hudson Guild Theatre in June 2023.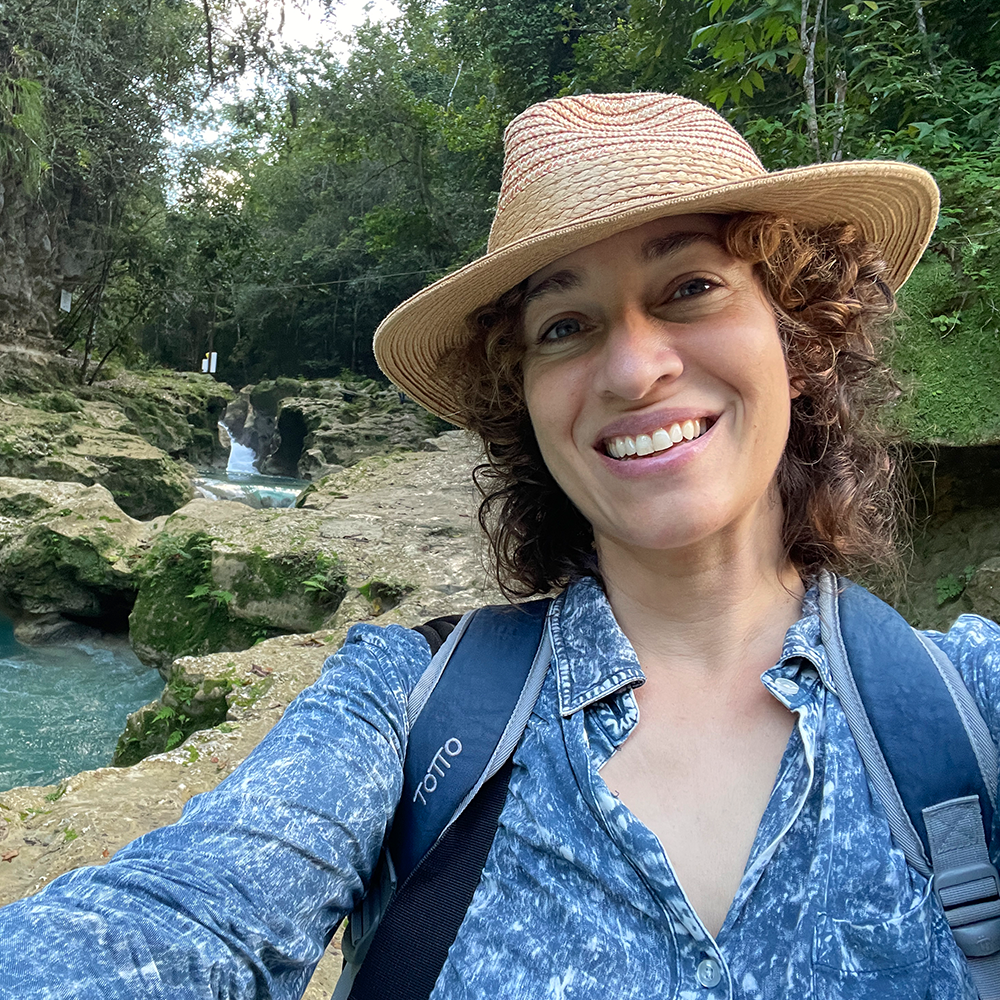 ---
This program is organized by Queer University as part of the 2023 Circa: Queer Histories Festival, presented by One Institute. This program is co-presented with the Los Angeles LGBT Center.
The Los Angeles LGBT Center is a safe and welcoming place where the LGBTQ+ community finds help, hope, and support when it is needed the most.

QUEER UNIVERSITY is an online educational platform that foregrounds queer perspectives and identities in its teaching, structure, and ideology. We re-imagine what education can look like in an environment of care, acceptance, and inclusion.